Webinar Series: Leading Strong in a Time of Crisis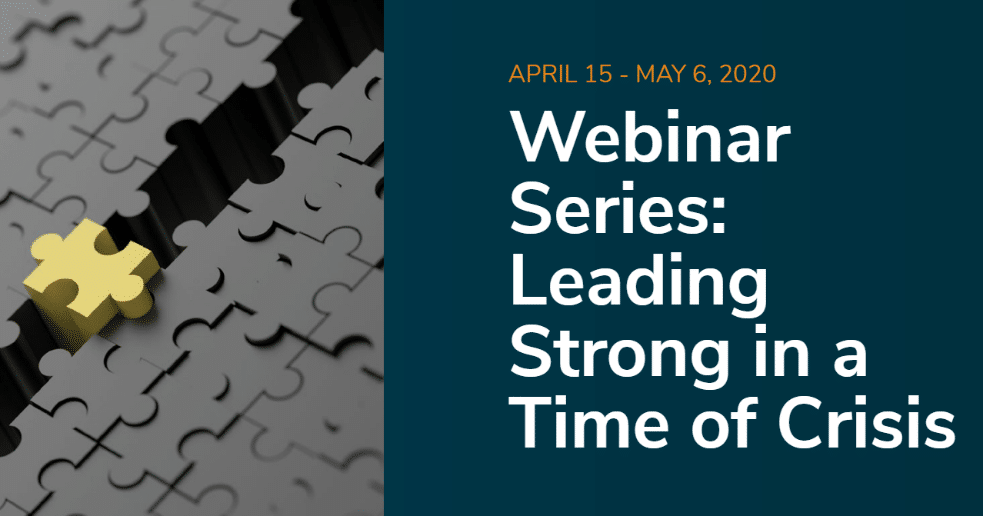 CMA Global Inc. is proud to collaborate with the WittKieffer to offer the following webinars:
Managing Self Through a Crisis
Great leaders stay strong and resilient through tough times. This webinar offers progressive practices for executives to draw upon amid uncertainty.
Managing Your Team Through a Crisis
The crucible of a crisis is an opportunity to bring teams together, inspire collaboration and build permanent bonds. Here's how it can be done.
Managing Your Organization Through a Crisis
Leading an organization during times of crisis can be overwhelming. Executives must keep things simple through strategies to: Analyze, Involve, and Move and Manage.